Job Details
Legal Staff Paralegal in Atlanta, GA
Bryan Cave Leighton Paisner LLP | Atlanta, GA, United States
Industry: Legal | Type: Full-Time
Posted Date: Sep 16, 2022
Experience: 2 Years
Practice Areas: Litigation, Litigation - General/Commercial
Qualifications: Qualifications: Four-year college degree, Paralegal Certificate, and/or 2 years of previous Paralegal experience. 5+ years of commercial litigation experience, including trial experience, at a law firm preferred. Ability to apply problem-solving skills and the ability to work under minimal supervision. Ability to pay close attention to detail. Ability to be flexible, handle pressure and adapt to changing work priorities, work flow, and work assignments. Strong organizational skills with the ability to independently organize large amounts of documents. Excellent computer skills including Word, Excel, and PowerPoint. Proficiency with trial software programs including Trial Director. Proficiency with eDiscovery platforms including Viewpoint. Familiarity with electronic research tools, and/or basic database skills. Ability to work off-site at client location(s), various firm offices, and/or trial venues for extended periods of time. Requires the ability to regularly report to work on the days and times scheduled.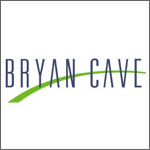 Job Description:
Paralegal - Litigation
Responsibilities: Assists in the filing of pleadings, arbitrator selection, production and management of documents, and hearing preparation in FINRA arbitration proceedings. Organizes and manages regulatory responses and document production in SEC, FINRA, and state securities regulatory investigations. Drafts routine pleadings, statements, affidavits, and/or other legal documentation as appropriate at the specific direction of attorneys. Organizes and tracks large numbers of documents; develops information retrieval systems which include digesting, abstracting, and indexing of documents, and may include calendaring or docketing of information. Obtains information from various courts, administrative bodies, public information sources, etc. Prepares various reports such as statistical and narrative reports and market surveys, gathers industry standards, etc. Performs electronic research using PACER, court websites, Westlaw, and Lexis in addition to Shepardizing and Bluebooking citations. Assists with the client and/or witness interviews and coordinates vendors in conjunction with a project, such as court reporters, process servers, copy vendors, etc. Attends trials or client meetings as needed inside and outside the office that requires face-to-face contact. Coordinates efforts with trials and hearings such as running trial software programs, taking notes, handling exhibits, organizing and gathering factual information, etc. Tracks and records time to the appropriate client and assures that services provided are appropriately charged. Contributes to the overall team effort by working with all members and all levels of personnel in various locations throughout the Firm. Performs other duties as assigned.
Apply
Thank You for Your Application
Your profile is created. Your email is your user name.
Please configure your password for future used.