Job Details
Litigation - E-Discovery Attorney / Litigation - General/Commercial Attorney in Chicago, IL
Sidley Austin LLP | Chicago, IL, United States
Industry: Legal | Type: Full-Time
Posted Date: Oct 10, 2021
Experience: 5 Years
Practice Areas: Litigation, Litigation - E-Discovery, Litigation - General/Commercial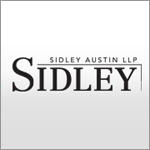 Job Description:
Litigation - Staff Attorney
The candidate will assist case teams and become a billable resource immediately. Should have 5+ years of traditional eDiscovery, document review management, and fact development experience; an in-depth familiarity with Relativity; an understanding of eDiscovery processes and data handling; the ability to contribute when necessary on certain associate-level discovery-related tasks; and be admitted (or eligible to be admitted) to the Illinois Bar in good standing.
Apply
Thank You for Your Application
Your profile is created. Your email is your user name.
Please configure your password for future used.