Job Details
Tax - General Attorney / Trusts and Estates Attorney in Houston, TX
RSM US LLP. | Houston, TX, United States
Industry: Legal | Type: Full-Time
Posted Date: Jan 16, 2021
Experience: 8 Years
Practice Areas: Tax, Trusts and Estates, Tax - General
Qualifications: The candidate must be familiar with the tax consulting process and possess the analytical skills necessary for the effective diagnosis, development and implementation of solutions to clients' tax needs. Should have 8+ years continuous recent public accounting experience. Must have experience working for a Big 4 or large national, regional or local accounting firm. Must have Bachelor's degree in Accounting. CPA license required; should have strong experience with private client services (personal taxation, trust taxation, estate & gift taxation, charitable taxation, with exposure to partnership taxation and corporate taxation, including State & Local income (SALT)/Franchise tax for multi-state filers). Exposure to reporting and filings related to foreign assets, investments and holdings would be a plus. Must have experience in the review of tax returns for wealthy family members and their trusts, investment entities, and private businesses. Businesses could include Private Equity, Financial Services, Manufacturing, Oil & Gas, Real Estate, Wholesale Distribution, Service, Retail and Restaurants. Exposure to business returns would be a plus. Must be able to support financial growth efforts and manage a book of business. Should possess ability to plan client engagements, provide tax consulting services. Should have strong verbal and written communication skills with the ability to articulate complex information and tax laws.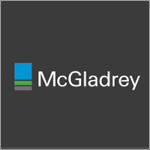 Job Description:
Senior Manager
The candidate will work as a Private Client Services Tax Senior Manager; Duties include : provide compliance and consulting services to multi-generational wealthy families and their private businesses and/or investment entities, including personal taxation, charitable and trust taxation and estate/gift taxation; Private businesses and investments are often owned in flow through enterprises such as partnerships and S corporations; Will also help lead and manage our growth, identify and seize new business opportunities, supervise staff and work closely with the Partners, clients and family offices; Managing and driving the success of multiple engagements; Be client facing and grow practice; Be responsible for revenue generation and managing a book of business; Attracting, developing, and retaining top talent; Keeping lines of communication open with staff and clients; Ability to manage within budgetary and time constraints while providing a high-level of client satisfaction; Anticipating and addressing client concerns and escalating problems as they arise; Initiating "cross selling" business to other practices; Promoting new ideas and business & tax solutions that result in extended services to existing clients; Developing an understanding of client's business or family structure & investments, and becoming a "functional expert" in the area; Keeping abreast of changes in industry regulation, maintain competency through continuing education and obtaining additional professional certifications; Providing appropriate and timely performance feedback to those supervised.
Apply
Thank You for Your Application
Your profile is created. Your email is your user name.
Please configure your password for future used.