Job Details
Corporate - General Attorney / Corporate - M&A Attorney / Corporate - Private Equity Attorney / Corporate - Securities and Capital Markets Attorney / Finance - Banking Attorney in Atlanta, GA
Squire Patton Boggs | Atlanta, GA, United States
Industry: Legal | Type: Full-Time
Posted Date: Apr 12, 2021
Experience: 3-5 Years
Practice Areas: Corporate, Finance - Banking, Finance, Corporate - M&A, Corporate - Private Equity, Corporate - Securities and Capital Markets, Corporate - General
Qualifications: The candidate must have U.S. Juris Doctor Degree. Must have admitted to practice in a U.S. State Bar and be in good standing. Admission to the State Bar of Georgia is expected. Must have 3-5 years of meaningful experience in mergers and acquisitions, dispositions, auctions, carve out transactions, joint ventures and/or cross-border transactions. Demonstrated ability to draft purchase agreements, ancillary documents, and third-party legal opinions. Demonstrated ability to coordinate transaction teams (domestic and cross-border). Experience managing due diligence and the data room or data site. Experience negotiating aspects of corporate transactions. Demonstrated capability to work in a team environment and to exercise good judgment. Must have excellent verbal and written communication and organizational and analytical skills. Flexible, composed, and ability to prioritize and handle multiple matters simultaneously with a high level of competence and accuracy. Committed to professional ethics and client confidentiality.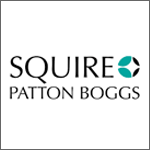 Job Description:
Mid-level Corporate Associate
The candidate will involve with a variety of assignments and receive valuable hands-on experience across arrange of disciplines, including cross-border mergers and acquisitions, private equity, debt finance, capital markets, joint ventures, strategic alliances, commercial contracts, securities offerings and corporate governance. Advise firm clients on mergers and acquisitions, joint ventures, and other corporate transactional matters. Transaction management and due diligence. Assist managing client relationships.
Apply
Thank You for Your Application
Your profile is created. Your email is your user name.
Please configure your password for future used.