Job Details
Corporate - M&A Attorney / Corporate - Securities and Capital Markets Attorney in Salt Lake City, UT
Jones Waldo Holbrook Mcdonough PC | Salt Lake City, UT, United States
Industry: Legal | Type: Full-Time
Posted Date: Jan 13, 2021
Experience: 2-4 Years
Practice Areas: Corporate, Corporate - M&A, Corporate - Securities and Capital Markets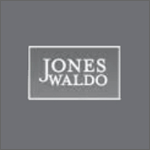 Job Description:
Corporate Transactions Attorney
The candidate should have 2-4 years experience in corporate and transactional practice with a major law firm or in a compatible setting, with familiarity in matters including M&A, capital markets, securities, corporate governance, commercial contracts and intellectual property/technology transactions.
Apply
Thank You for Your Application
Your profile is created. Your email is your user name.
Please configure your password for future used.