Job Details
Corporate - General Attorney / Corporate - M&A Attorney / Corporate - Private Equity Attorney / Corporate - Securities and Capital Markets Attorney / Finance - Banking Attorney in Seattle, WA
Stoel Rives LLP | Seattle, WA, United States
Industry: Legal | Type: Full-Time
Posted Date: Apr 15, 2021
Experience: 3-5 Years
Practice Areas: Corporate, Finance - Banking, Finance, Corporate - M&A, Corporate - Private Equity, Corporate - Securities and Capital Markets, Corporate - General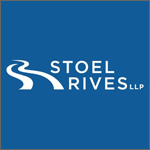 Job Description:
Mid-level Corporate Associate
The candidate must have 3-5 years of experience. Should preferably have law firm experience in general corporate work, M&A, securities, debt and equity financing, fund formation and securities, and other business transactions. Should have a J.D. degree from an accredited university.
Apply
Thank You for Your Application
Your profile is created. Your email is your user name.
Please configure your password for future used.