Job Details
Contract Law Attorney in Boulder, CO
SomaLogic, Inc. | Boulder, CO, United States
Industry: Legal | Type: Full-Time
Posted Date: Apr 20, 2021
Experience: 3 Years
Practice Areas: Contract Law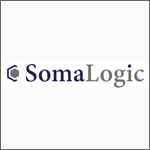 Job Description:
In-House Counsel, Senior Counsel
The candidate will draft, review, and revise contracts and advise on contracts and other transactional documents in the context of both domestic and foreign companies and universities, including services agreements, license agreements, data privacy agreements, business associate agreements, collaborations and joint ventures, material transfer agreements, nondisclosure agreements, and other business documents. Advise and draft agreements with an in-depth understanding of privacy laws and regulations, including HIPAA, GDPR and CCPA. Advise the business on contract terms, issues, risks and negotiating strategies, protecting confidential and privileged information and protecting company IP and other assets. Attend meetings as necessary to assist in legal planning, strategies and drafting, and participate in contract and other business negotiations. Maintain a professional level of legal services to SomaLogic by using effective communication skills, promptly responding to and completing requests for legal work, facilitating completion of legal documents and other projects, and communicating with employees, customers, and business collaborators to facilitate timely movement of projects to completion and to provide information on project status and deadlines. Assist in improving and maintaining contract workflows, document management databases, and document retention procedures for contracts and other company records. Must have Bachelor s Degree (BS, BA) with a preference in Life Sciences, BioTechnology or Chemistry fields. Should have J.D., LLB or higher legal degree. Must have Licensed to practice law in Colorado or at least one U.S. state. If no current Colorado license, will need to promptly obtain a Colorado single client or general license. Courses in or practical knowledge of chemistry, biology, or other science are desirable. Should have 3+ years of current legal and contract management practice in an in-house legal department, preferably with experience in a technical corporate environment, such as a biotechnology company, engineering firm, or science organization. Must have substantial experience in drafting and negotiating simple and complex contracts and other legal transactional work. In-depth knowledge and practical experience around data privacy laws required. Must have excellent written and verbal communication skills. Must have advanced level of business computer user skills, including use of email and Microsoft Word, Excel, and PowerPoint.
Apply
Thank You for Your Application
Your profile is created. Your email is your user name.
Please configure your password for future used.