Job Details
Legal Staff Paralegal in Nashville, TN
Hughes & Coleman Injury Lawyers | Nashville, TN, United States
Industry: Legal | Type: Full-Time
Posted Date: Oct 19, 2020
Experience: 2 Years
Practice Areas: Litigation, Litigation - General/Commercial
Qualifications: Qualifications: High School Diploma or equivalent education/experience required. 2 years' experience in legal office work. Proficient in Microsoft Office Products as applicable. Ability to communicate effectively orally and in writing. Highly organized with excellent follow up skills. Ability to professionally multitask and meet multiple deadlines simultaneously. Respectful and provides a trustworthy source for clients, vendors, and coworkers. Reliable and dependable in performing job-related tasks, finishing assigned projects, meeting deadlines and appointments. Strong attention to detail and accuracy. Self-motivated and driven to begin and complete tasks.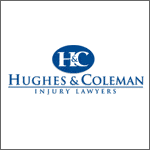 Job Description:
Pre-Litigation Legal Assistant
Duties: Extensive client contact including walk-ins. Prepare and meet with clients regarding settlement documents. Prepare and review written correspondence, including pre-litigation documents. Provide analysis of medical records/bills and insurance information. Serve as liaison between clients, attorneys and insurance companies. Ensure the accuracy and thoroughness of records and data. Balance multiple priorities and deadlines simultaneously. Provide general support to attorneys. Ensure the efficient progression of each case. Follow practices and processes that comply with appropriate laws and regulations, meet the company standards, and serve the needs of our clients. Demonstrate a commitment to a process of continuous improvement. Perform other duties within the employee s training and skills as directed by Team Lead.
Apply
Thank You for Your Application
Your profile is created. Your email is your user name.
Please configure your password for future used.