Job Details
Health Care Attorney in New York City, NY
Urban Justice Center | New York City, NY, United States
Industry: Legal | Type: Full-Time
Posted Date: Apr 09, 2021
Experience: 6 Years
Practice Areas: Health Care
Qualifications: Qualifications: JD degree with at least three years of post-law school practice; 6+ months of supervisory experience (which can include supervising legal interns); Extensive knowledge of Medicaid managed care in New York State, including at least a basic understanding of HARP; Knowledge of ICAN policies, procedures, and databases strongly preferred, but not required; Meticulous attention to detail; Excellent communication skills; Ability to work independently, to meet deadlines, to communicate effectively and professionally with other management team members and staff, and to be flexible; Experience working with people living with mental health conditions and/or substance use disorders.
Term: 3-4 months
Schedule: 3-5 hours per week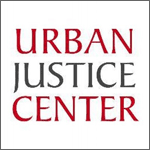 Job Description:
Temporary Part-Time Supervising Attorney
Duties: Supervise our health care team, including one attorney and 1 paralegal. Supervising 1 staff attorney and 1 paralegal including answering complex questions about Medicaid eligibility and services, assisting with case strategy, reviewing and editing written advocacy letters and appeals prior to submission, and help preparing for fair hearings; Monitoring compliance with ICAN contract requirements, including confidentiality and scope-of-practice rules, and communicating with ICAN grant staff outside; Monitoring the team s compliance with data entry requirements and grant deliverables; and Assisting management with grant renewals and contract reporting.
Apply
Thank You for Your Application
Your profile is created. Your email is your user name.
Please configure your password for future used.