Job Details
Insurance Coverage Attorney / Litigation - Insurance Attorney in Deerfield Beach, FL
The Chartwell Law Offices, LLP | Deerfield Beach, FL, United States
Industry: Legal | Type: Full-Time
Posted Date: Aug 03, 2020
Experience: 1-5 Years
Practice Areas: Insurance Coverage, Litigation, Litigation - Insurance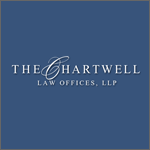 Job Description:
Insurance Coverage Defense Attorney
The candidate will file review and settlement analysis. Will perform extensive legal research and drafting memos and appeals. Regularly handle court appearances and depositions. Draft pleadings and engage in discovery. Respond promptly to email and phone inquiries and have excellent client skills and telephone manner. Must be admitted to practice in the State of Florida and have 1-5 years of insurance coverage experience.
Apply
Thank You for Your Application
Your profile is created. Your email is your user name.
Please configure your password for future used.