Job Details
Legal Staff Paralegal in Atlanta, GA
Hall Booth Smith, P.C. | Atlanta, GA, United States
Industry: Legal | Type: Full-Time
Posted Date: Aug 01, 2022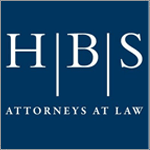 Job Description:
Legal Nurse
The candidate will be responsible for assisting attorneys with all medical aspects of litigation related to case preparation, management, and execution. The ideal candidate will have a RN Degree coupled with work experience in a clinical setting. Applicants should be experienced with medical record review and dealing with expert witnesses. Applicants must be able to meet a minimum billing requirement of 140 hours per month. A resume and cover letter are required for consideration. Identifies additional sources for obtaining medical records. Organizes, tabulates and indexes medical records and prepares medical chronologies. Researches and integrates relevant medical and nursing literature in support of the medical facts and issues of a case. Selects and organizes literature to be used at trial and assists attorneys with preparation of trial exhibits. Identifies, locates, interviews, and evaluates potential experts and sends expert packages to parties for review. Maintains an expert database and researches opposing counsel s experts. Schedules meetings and depositions and assists attorney in maintaining scheduled dates. Performs clerical duties such as typing and filing to the extent required to produce work product or assure proper organization of case files. Enters billable time into computer on a daily basis. Meets a minimum billing requirement of 140 hours per month (1680 per year). This requirement is not reduced by any paid or unpaid time off, mandatory training, or the performance of any non-billable functions. Such time off, training, or performance of non-billable functions are not counted toward the minimum billing requirement. Performs non-billable functions, including but not limited to, participating on strategic committees, assisting in seminar development, assisting with production of presentations, mentoring and training new employees. Ensures all functions are performed in exact accordance with applicable client guidelines. Remains flexible and open to requests for support or assistance outside of the scope of this job description and to other duties as directed by the Management team. Knowledge of medical principles and practices in order to assume responsibility of interpretation of medical literature and providing medical expertise at a level normally acquired through completion of a bachelor s degree from an accredited school or college of nursing. Knowledge of legal principles and practices in order to assume responsibility of providing support for attorney team members in case management and information gathering at a level normally acquired through completion of a certified paralegal or legal nurse consulting education. Demonstrated organizational, prioritization, and attention to detail skills to allow for timely, effective, and accurate performance of job duties. Ability to demonstrate impeccable integrity in confidential matters. Interpersonal skills necessary in order to communicate with a diverse group of attorneys, staff, and clients and to provide or obtain information with ordinary courtesy, diplomacy and tact. Accurate typing ability of 45 wpm and comprehensive computer and office equipment experience. Work may require more than 40 hours per week to perform the essential duties of the position and to meet financial goal requirements.
Apply
Thank You for Your Application
Your profile is created. Your email is your user name.
Please configure your password for future used.