Job Details
Legal Staff Paralegal in Chicago, IL
Kentech Consulting Inc | Chicago, IL, United States
Industry: Legal | Type: Full-Time
Posted Date: Sep 22, 2021
Experience: 2 Years
Practice Areas: Other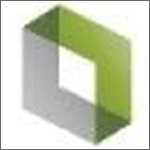 Job Description:
Verification Specialist/call Center Representative
The candidate will use telephone, email, and fax to communicate with employers, schools, state boards, and online databases to verify current and previous employment, education, professional licenses, certifications and references for clients as part of their pre-employment screening process. Verify employment, education, and other references by contacting the proper sources with a quick turnaround. Obtain verification information via phone, fax, mail. Make 70+ phone calls daily with excellent phone skills and professional demeanor. Research and retrieve information provided using various websites. Locate information and documents quickly and accurately in accordance with applicable laws and procedures. Supply timely updates and notifications of delays. Perform other duties and responsibilities as assigned. Should have 1 year of experience in an office environment. Must have 2+ years of call center or customer service experience. College Degree preferred (Criminal Justice, Pre-Law, Paralegal, Journalism, Political Science) OR 3+ years of work experience (preferred).
Apply
Thank You for Your Application
Your profile is created. Your email is your user name.
Please configure your password for future used.