Job Details
Intellectual Property Litigation Attorney
De Novo Review, Inc. | Miami, FL, United States
Industry: Legal | Type: Full-Time
Posted Date: Jan 08, 2021
Experience: 5 Years
Practice Areas: Intellectual Property, Intellectual Property - Litigation, Intellectual Property - Litigation - Hard Sciences, Physics, Electrical Engineering, Computer Science, Cellular Technology, Hardware, Software, Computer Engineering, Mechanical, Intellectual Property - Litigation - Hard Sciences General, Intellectual Property - Litigation - Life Sciences, Chemistry, Biochemistry, Biology, Biotechnology, Molecular Biology, Bioengineering, Genomics, Biophysics, Biomechanics, Neuroscience, Oncology, Endocrinology, organic chemistry, genetics, medicine, Pharmacology, Intellectual Property - Litigation - Life Sciences General, Intellectual Property - Litigation General, Intellectual Property - Patent, Intellectual Property - Patent - Hard Sciences, Physics, Electrical Engineering, Computer Science, Cellular Technology, Hardware, Software, Computer Engineering, Mechanical, Intellectual Property - Patent - Hard Sciences General, Intellectual Property - Patent - Life Sciences, Chemistry, Biochemistry, Biology, Biotechnology, Molecular Biology, Bioengineering, Genomics, Biophysics, Biomechanics, Neuroscience, Oncology, Endocrinology, organic chemistry, genetics, medicine, Pharmacology, Intellectual Property - Patent - Life Sciences General, Intellectual Property - Patent General, Intellectual Property - Trademark/Copyright, Intellectual Property - General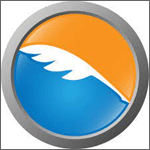 Job Description:

De Novo Review, a legal support solutions company is looking for intellectual property litigation attorneys to conduct legal research and draft pleadings, motions and legal memoranda for intellectual property cases or cases involving intellectual property issues in federal and state courts. Prior experience with intellectual property is a must and willingness to handle some client communications is a plus. Attorney must have excellent legal research and writing skills. The position is virtual and will require availability during normal business hours.
If you are interested in this position, please apply at www.denovoreview/remote-law-jobs. Please note "Intellectual Property Litigation Attorney" in the position applied for line.
Apply
Thank You for Your Application
Your profile is created. Your email is your user name.
Please configure your password for future used.