Job Details
Appellate Counsel - California
De Novo Review, Inc. | Miami, FL, United States
Industry: Legal | Type: Work from Home
Posted Date: Jan 08, 2021
Experience: 5 Years
Practice Areas: Criminal Law, Litigation - Appellate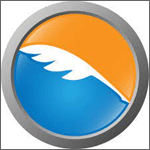 Job Description:

De Novo Review, a legal support solutions company is looking for attorneys who are available at least 30 hours per week to serve as counsel on civil or criminal appeals. The position is considered full-time, is virtual and requires availability during normal business hours. The appellate counsel will serve as counsel of record for appeals filed in California state and/or federal court. Ideal candidates have appellate experience, strong research and writing skills, and experience communicating with clients. California bar admission and access to a research database such as Lexis Nexis and Westlaw are required.
If you are interested in this position, please apply at www.denovoreview/remote-law-jobs. Please note "Appellate Counsel - California" in the position applied for line.
Apply
Thank You for Your Application
Your profile is created. Your email is your user name.
Please configure your password for future used.