Job Details
MASS TORT / CLASS ACTION LITIGATION ATTORNEY - REMOTE OPPORTUNITY
De Novo Review, Inc. | Miami, FL, United States
Industry: Legal | Type: Work from Home
Posted Date: May 03, 2021
Experience: 5 Years
Practice Areas: Litigation - Appellate, Litigation - Health Care, Litigation - Medical Malpractice, Litigation - Product Liability and Mass Torts, Litigation - Personal Injury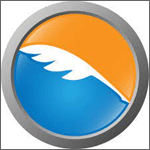 Job Description:

De Novo Review, a legal support solutions company, is looking for an attorney with 5 years plus experience in Mass Tort and/or Class Action Litigation. Strong writing skills, critical thinking, problem solving, strong communications skills and the ability to work with minimal supervision are a must. Clerking experience and trial/dispositive hearing experience is a plus. Applicants must have an active license in good standing with the bar association of the state he or she practices in. This is an excellent opportunity for an attorney who would like to work remotely and have flexible hours.
If you are interested in this position, please apply at www.denovoreview/remote-law-jobs. Please note "Mass Tort/Class Action Attorney" in the position applied for line.
Apply
Thank You for Your Application
Your profile is created. Your email is your user name.
Please configure your password for future used.