Job Details
Government Contracts Attorney in Seattle, WA
Karr Tuttle Campbell | Seattle, WA, United States
Industry: Legal | Type: Full-Time
Posted Date: Apr 21, 2021
Practice Areas: Government Contracts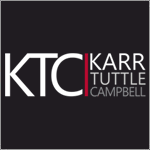 Job Description:
Lateral Attorneys
The candidates should have demonstrated outstanding academic accomplishment and writing skills, get along well with a diverse group of people, take pride in personal achievements, value involvement in the community and are entrepreneurial.
Apply
Thank You for Your Application
Your profile is created. Your email is your user name.
Please configure your password for future used.