Job Details
Legal Staff Legal Secretary in San Jose, CA
Hopkins & Carley | San Jose, CA, United States
Industry: Legal | Type: Full-Time
Posted Date: Mar 09, 2023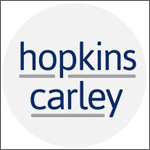 Job Description:
Litigation Legal Executive Assistant
The candidate should have a minimum of 5 years of experience as a litigation legal secretary, strong knowledge of both federal and state court rules and recent calendaring experience (state and federal e-filing experience required). Candidate must also be detail-oriented, have strong organizational and interpersonal skills, be able to work as part of a team, and must have the ability to prioritize work effectively and work under the pressure of deadlines. The candidate should also have advanced computer skills with MS Word and other MS applications (Excel, PowerPoint, etc.). OpenText eDOCS document management system, Legal MacPac and CompuLaw court calendaring experience strongly preferred.
Apply
Thank You for Your Application
Your profile is created. Your email is your user name.
Please configure your password for future used.