Job Details
Criminal Law - Prosecution Attorney in Hagatna, GU
Office of the Attorney General of Guam | Hagatna, GU, United States
Industry: Legal | Type: Full-Time
Posted Date: Sep 11, 2023
Experience: 5 Years
Practice Areas: Criminal Law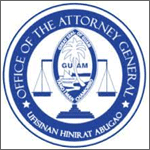 Job Description:
ATTORNEY II
The candidate will be evaluated based on their total Attorney experience. Upon detennination of the appropriate Attomey level. Should be graduation from an American Bar Association accredited law school, possession of a current license to practice law in a state or territory of the United States and a current Certificate of Good Standing, which should not be older than 30 days from the qualifications. Experience employed as a full-time prosecutor or full-time public defender or engaged in full-time criminal defense practice: SELECTIVE FACTOR 252 criminal appellate attorney for the Territory, State or Federal government, or for a public defender S or criminal defense law firm, or for teaching criminal law or criminal procedure, experience as a civil litigator for the Territory, State, or Federal government, or private practice. Guam Rules Governing Temporary Admission To The Practice Of Law, If Applicable: Pursuant to the Guam Code. Annotated, Title 7, Chapter 9 and the Guam Supreme Court, Guam Rules Governing Admission to the Practice of Law, all Attorney's admitted to practice law on Guam, on a temporary basis, shall take and pass the Attorncy Examination administered by the Guam Bar of Law Examiners, within (5) years of admittance. Please sce the Guam Rules Governing Admission to the Practice of Law, Rule 3.01, Application for Admission by Examination.
Apply
Thank You for Your Application
Your profile is created. Your email is your user name.
Please configure your password for future used.