Job Details
Contract Law Attorney in Atlanta, GA
Marshall Denning | Atlanta, GA, United States
Industry: Legal | Type: Full-Time
Posted Date: Apr 13, 2021
Experience: 2-5 Years
Practice Areas: Contract Law
Qualifications: Qualifications: Excellent academic credentials, including an advanced university degree in law (e.g. JD Degree or LLB) from a top-tier institution, plus an active bar membership in at least one state; 2-5 years of relevant professional legal experience (transactional negotiation and drafting experience) with a top-tier law firm and/or preeminent corporate legal environment. Demonstrating exceptional abilities in other areas of qualification will be considered. Experience with IT, Applications, BPO outsourcing, and/or management of long-term commercial contracts is a plus. Strong analytical skills and an ability to solve problems and think creatively. Strong people and communication skills with proven ability to build strong working relationships with MD and its clients internal clients at all levels of management as well as collaborate on cross functional teams on complex deals and processes. Business acumen and an ability to understand and navigate within the intersection between legal and business issues. Excellent organizational, time management and decision-making skills, with the ability to work independently and handle multiple projects efficiently in a fast-paced environment. Strong interpersonal and motivational skills, a sense of humor, positive attitude and the ability to develop collaborative relationships. Commitment to the highest levels of ethics and personal and professional integrity.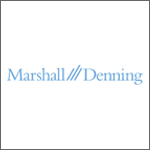 Job Description:
Counsel (US)
Duties: Draft, review and negotiate a wide range of contractual documents related to re-negotiations, renewals, upsells, amendments, and account wind-down. Provide timely and quality advice and direction to business leaders on contract governance, compliance, growth, disputes, transition and transformation and wind-down. Act with urgency and accountability and establish a superior working relationship with account leaders and sales teams. Respond to ad hoc queries in a timely manner to include identification, analysis, and evaluation of risks to provide appropriate legal solutions. Demonstrate thought leadership by seeking process improvements and networking effectively to share innovations across a broad cross-section of the organization. Work with high energy and enhance team relationships as an individual contributor who freely collaborates with the business and legal team.
Apply
Thank You for Your Application
Your profile is created. Your email is your user name.
Please configure your password for future used.