Job Details
Law Student - Government in Madison, WI
Madison City Attorney's Office | Madison, WI, United States
Industry: Legal | Type: Full-Time
Posted Date: Jul 28, 2023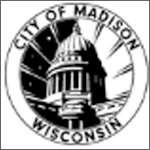 Job Description:
Law Student Internship Program
The intern should be a law students who have completed their first year of law school are eligible for employment in the student internship program. Students at any law school are eligible to apply, although, as will be seen from the descriptions below, it is much more likely that students from the University of Wisconsin Law School or Marquette University Law School will be hired for the internships. Will be hired for approximately eight to ten week internships during the summer. Will normally be drawn from three specific programs: UW Law School - Prosecution Internship Program. This program is operated through the UW Law School. The student chosen for this internship will concentrate on assisting the prosecutors in the OCA, including appearing in municipal court. It is anticipated that the student will, by the end of the internship, be able to individually handle municipal ordinance prosecutions, including trials. The intern also will have research and writing requirements. These students primarily will be involved in research and writing assignments, although a prosecution-focused internship is possible. Because of the need for proximity to the OCA, these students will be drawn from the University of Wisconsin. They may be drawn from those interviewed during the Public Interest Job Fair, or through other interviews conducted by the OCA. In the event openings are available, a notice will be posted on the City's Human Resources website, and at the UW Law School Placement Office. Will be primarily a legal research and writing position, in which the students will receive a variety of short term assignments. In addition to these general assignments, we hope to involve the student in cases involving prosecution of City ordinance violations, assistance to a City board or commission, and drafting of an ordinance or legal opinion for a City department. The types of issues that the student may encounter are difficult to predict, but run the gamut from affirmative action to zoning, including employment law, evidentiary questions, interpretation of statutes and ordinances, and the open meetings and public records law. The prosecution intern will focus on prosecution of municipal ordinance violations.
Apply
Thank You for Your Application
Your profile is created. Your email is your user name.
Please configure your password for future used.