Job Details
Contract Attorney Needed
Shapiro Law Office, P.A. | Overland Park, KS, United States
Industry: Legal | Type: Contract
Posted Date: May 07, 2021
Salary: USD 35.00
Practice Areas: Corporate - General, Litigation - General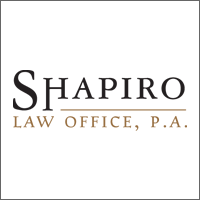 Job Description:

Small law firm in Overland Park, Kansas, is looking for a contract attorney. Begin soon. Work hours and number of hours are flexible. Work can be done at home but most time would need to be spent in office. $35 per hour. Mainly litigation, but corporate practice as well. Email resume and cover letter to connie@tonyshapirolaw.com.
Apply
Thank You for Your Application
Your profile is created. Your email is your user name.
Please configure your password for future used.