Job Details
Senior Associate / Senior Counsel
Wintter Law | Fort Lauderdale, FL, United States
Industry: Legal | Type: Full-Time
Posted Date: Dec 22, 2020
Experience: 5-20 Years
Practice Areas: Trusts and Estates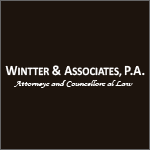 Job Description:

ATTORNEY – TRUST & ESTATES LITIGATION
Wintter Law, a boutique law firm located in Fort Lauderdale, Florida is seeking an attorney with a minimum of 5 years of Florida litigation experience and substantial experience handling Probate & Trust litigation matters.
Our ideal candidate will be organized, have the ability to function well under time constraints, excellent verbal communication skills, and strong research and writing skills. Must have experience handling depositions, mediations and evidentiary hearings.
Must be a member in good standing with The Florida Bar. Salary commensurate with experience. Email resume to Amanda at APG@WINTTERLAW.COM with a copy to CQW@WINTTERLAW.COM.
Apply
Thank You for Your Application
Your profile is created. Your email is your user name.
Please configure your password for future used.