Job Details
Legal Staff Legal Secretary in San Jose, CA
Hopkins & Carley | San Jose, CA, United States
Industry: Legal | Type: Full-Time
Posted Date: Mar 09, 2023
Experience: 5 Years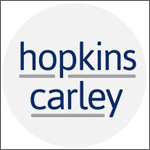 Job Description:
Litigation Legal Secretary
The candidate must have 5+ years of experience as a Litigation Secretary, strong knowledge of both federal and state court rules and calendaring experience (state and federal e-filing experience is required). Should also have advanced computer skills with MS Word and Legal MacPac experience. OpenText eDOCS Document Management and CompuLaw court calendaring experience is a plus.
Apply
Thank You for Your Application
Your profile is created. Your email is your user name.
Please configure your password for future used.