Job Details
Legal Staff Paralegal in Los Angeles, CA
Brooks Acordia IP Law, P.C. | Los Angeles, CA, United States
Industry: Legal | Type: Full-Time
Posted Date: Mar 15, 2023
Experience: 1 Years
Practice Areas: Intellectual Property, Intellectual Property - Patent, Intellectual Property - Patent General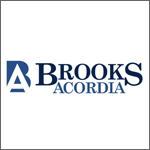 Job Description:
Patent Prosecution Paralegal
The candidate will pro-actively managing attorney dockets. Will be communicating with attorneys and IP legal assistants in a task driven manner. Calendaring and validation of previously calendared IP deadlines. Calendaring foreign deadlines, calendaring internal firm reminders and notes using web-based software (will train) and MS Outlook. Assisting attorneys with IP portfolio management, including generating periodic client portfolio status reports and reporting activity to clients and overseas legal counsel. Processing and docketing of incoming mail and email in a paperless environment. Proofing legal documents and providing general office assistance. Must have experience managing IP legal assistants/secretaries and attorney dockets. Must have strong knowledge of patent prosecution and experience (domestic and foreign). Must have strong organizational, analytical, and computer skills, including a good working knowledge of MS Office products and PC operation and will be comfortable with cloud based systems.
Apply
Thank You for Your Application
Your profile is created. Your email is your user name.
Please configure your password for future used.