Job Details
Legal Staff Paralegal in Chicago, IL
CME Group Inc | Chicago, IL, United States
Industry: Legal | Type: Full-Time
Posted Date: Mar 21, 2023
Experience: 2 Years
Practice Areas: Contract Law
Qualifications: The candidate should have a Bachelor s Degree in business or a related discipline. Should have 2+ years of legal contracting experience, a paralegal certificate or equivalent work experience. Strong understanding of key legal terms relevant to corporate contracts. Experience creating a negotiating plan and leading negotiation efforts on purchase agreements and/or vendor contracts. Sound have effective communication, presentation, and organizational skills, and sufficient diplomacy and tact to deal effectively with all internal customers and professional relationships. Proficiency in Microsoft Word, specifically the Formatting and Review (redlining) functionality. Knowledge of Contract Lifecycle Management systems is a plus.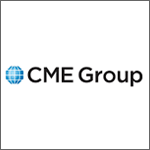 Job Description:
Procurement Operations Lead - Contract Management
The candidate will review, edit, and comment on contracts/agreements and other legal documents in support of goals. Provide guidance to the business on such issues as contract execution and management to ensure compliance with legal and corporate policy. Coordinate and manage the flow of contract reviews with Procurement, Legal, International Marketing Review Team, and Third-Party Risk Management. Participate in the negotiation with the Procurement team and vendors leveraging contract expertise. Create contract/agreement amendments, clauses, Statements of Work, MD Exception Memos, and other supporting legal documentation. Manage various reports identifying contract statistics and statuses. Responsible for making decisions on the legal terms and conditions of new and existing contracts/agreements and using best judgment to determine when to consult with the Legal and Third-Party Risk Management departments prior to approval. Detail-oriented with strong project management and analytical skills and have a basic understanding of contract terminology which will allow for insightful edits and comments to contracts/agreements. Ability to communicate contracting issues to various stakeholders and identify realistic delivery commitments.
Apply
Thank You for Your Application
Your profile is created. Your email is your user name.
Please configure your password for future used.