Job Details
Legal Staff Legal Secretary in New York City, NY
Stroock & Stroock & Lavan LLP. | New York City, NY, United States
Industry: Legal | Type: Full-Time
Posted Date: Mar 02, 2023
Experience: 3 Years
Practice Areas: Intellectual Property, Intellectual Property - Patent, Intellectual Property - Patent General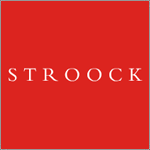 Job Description:
Intellectual Property Legal Secretary
The candidate will handle incoming and outgoing calls in a professional manner. Perform pick-up function for calls within pick group, maintaining coverage within each group at all times. Take accurate and complete messages. Create, edit (including CompareRite and Delta View), spell-check, print and proofread documents using basic and advanced software functions. Input attorney time on a daily basis and correct and edit information as required. Prepare and arrange for transmittal of correspondence, legal documents etc., via fax, regular mail service, e-mail, as well as hand-delivery, Federal Express and other messenger service. Follow up to assure timely and accurate delivery. Perform or arrange for duplication and/or binding of documents as required. Maintain client files in an orderly fashion and in compliance with Firm procedures. Provide records of client disbursement charges including client/matter names and numbers for all word processing overtime, duplicating, messenger, luncheon fees, etc. and other expenses deemed to be chargeable to a client. Reserve conference rooms; arrange for food service for client meetings; greet clients. Provide backup assistance for paralegals in connection with docketing as well as patent and trademark prosecution. Perform various other duties as required. Four year degree is required. Should have 3+ years of patent/trademark prosecution experience as a secretary.
Apply
Thank You for Your Application
Your profile is created. Your email is your user name.
Please configure your password for future used.