Job Details
Legal Staff Legal Secretary in Reno, NV
McDonald Carano, LLP | Reno, NV, United States
Industry: Legal | Type: Full-Time
Posted Date: Oct 26, 2023
Experience: 3 Years
Practice Areas: Litigation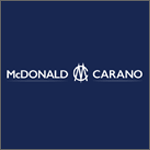 Job Description:
Legal Secretary - Commercial Litigation
The candidate Should have 3 years of previous litigation work (commercial litigation experience preferred). Working knowledge of Reno District Courts and Calendaring Requirements. Knowledge of Las Vegas and California Courts, a plus. Advanced knowledge of Microsoft Word, Excel and Outlook is required. Should have solid verbal and written communication skills in order to communicate with diverse groups of attorneys, staff and clients to provide information with courtesy and tact.
Apply
Thank You for Your Application
Your profile is created. Your email is your user name.
Please configure your password for future used.