Job Details
Legal Staff Legal Secretary in Houston, TX
Lone Star Legal Aid | Houston, TX, United States
Industry: Legal | Type: Full-Time
Posted Date: Nov 04, 2020
Practice Areas: Corporate, Corporate - General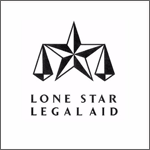 Job Description:
Legal Secretary - Equitable Development Initiative Community Advocacy Project
The candidate will answers the telephone, takes accurate messages and/or routes callers to voice mail; prepares and types legal documents, reports and attorney and office correspondence; schedules appointments, sets up hearings and gives information to callers; develops and maintains accurate, systematic filing system of all documents dealing with the department/unit, including setting up case files; photocopies documents; posts and distributes mail and fax transmissions; greets unit or office visitors, clients, and applicants; and monitors unit or office reception area. Conducts preliminary client eligibility screening; maintains department, unit, or office petty cash, in absence of AMA (Assistant to the Managing Attorney); maintains cost of court receipt book; orders department, office, or unit supplies in absence of AMA; transcribes documents from dictation or audio tape; if bilingual, interprets when required by Managing Attorney; serves as a Notary Public; maintains office library; and responsible for performing secretarial duties as assigned.
Apply
Thank You for Your Application
Your profile is created. Your email is your user name.
Please configure your password for future used.