Job Details
Government Contracts Attorney in Chantilly, VA
The Aerospace Corporation | Chantilly, VA, United States
Industry: Legal | Type: Full-Time
Posted Date: Apr 20, 2021
Experience: 10-15 Years
Practice Areas: Government Contracts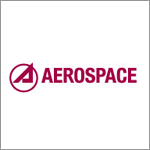 Job Description:
Senior Counsel, Office of the General Counsel
The candidate will be working on a broad portfolio of federal government contract-related matters, especially supporting our supply chain transactions and contracts organizations. Should have typically,10-15 years of federal government contracts transactional experience, with preference given to candidates with experience in cybersecurity, privacy, DoD, NASA, the national security sector, and other civilian agencies in the space industrial base. Should have Juris Doctor from an accredited law school. Membership in good standing of at least one U.S. Bar. Be intellectually curious, a continual learner, and is service-oriented - both to our internal business partners and to the nation.
Apply
Thank You for Your Application
Your profile is created. Your email is your user name.
Please configure your password for future used.