Job Details
Criminal Law - Prosecution Attorney in Denton, TX
Denton County District Attorney | Denton, TX, United States
Industry: Legal | Type: Full-Time
Posted Date: Sep 15, 2023
Salary: USD 64917 to 75304 Annually
Practice Areas: Criminal Law
Qualifications: Qualifications: Doctorate degree required. Must possess a license to practice law in the State of Texas.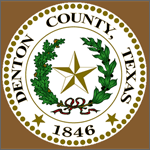 Job Description:
Misdemeanor Prosecutor II - District Attorney

Duties: Attends daily docket call, consulting weekly docket list and obtaining and reviewing appropriate case files; advises courtroom of docket call procedures. Answers phones and inquiries regarding witness issues and case status. Performs various administrative duties associated with managing a docket of active cases, including docket management and new case management. Prepares and conducts hearings on probation revocations and adjudications of guilt; prepares and conducts open plea hearings, motions to suppress, and other hearings scheduled in the assigned court. Participates in all phases of court trial, including the opening statement, the presentation of the State's case, rebut of the defense's case if one is presented, and the punishment phase of the trial. Advises unrepresented defendants of rights and plea options; completes paperwork for pleas; obtains pleas or requests for appointed attorneys from defendants, as appropriate. Prepares and requests bond forfeiture and arrest warrants for defendants not appearing as scheduled in court. Prepares misdemeanor cases for trial, including reviewing case files, advising and negotiating, providing discovery, conferring with law enforcement and judicial personnel, following up with witnesses after trial to inform them of outcome and ways to improve testimony, locating witnesses and defendants, interviewing victims and witnesses, performing legal research, conferring with victims and their families, investigating incidents, visiting crime scenes, and examining physical evidence. Requests preparation of jury charges; prepares voir dire examination; reviews jury list and conducts jury selection. Participates in mental hearings as necessary. Performs a variety of administrative duties in support of the court and department; oversees process for new case intake as necessary. Regular and punctual attendance is required. Performs other related duties as required.
Apply
Thank You for Your Application
Your profile is created. Your email is your user name.
Please configure your password for future used.