Job Details
Legal Staff Legal Secretary in Cleveland, OH
Benesch.. | Cleveland, OH, United States
Industry: Legal | Type: Full-Time
Posted Date: Nov 27, 2023
Experience: 5 Years
Practice Areas: Corporate, Litigation, Corporate - General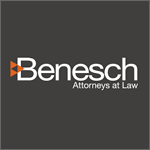 Job Description:
Floater Litigation/Corporate Legal Secretary
The candidate handles complex and specialized secretarial and clerical support activities related to the specific work and function of the timekeepers to whom they are assigned. Provide secretarial support by transcribing tapes, drafting correspondence, reports, memoranda and other legal documents (i.e. pleadings, briefs, closing documents, electronic filings, etc.), submitting same for review, revising, proofreading, assembling and distributing prepared material as necessary. Review and route incoming correspondence. Develop and maintain well organized client files, resource materials and administrative files. Schedule and confirm appointments in a proactive manner. Enter time for timekeepers, prepare expense reports and review billing statements. Receive and route telephone calls, and greet clients with a high level of customer service. Reviews statements for billings received from the Accounting Department to clients for services rendered and completes complex clerical procedures in connection therewith. Make travel arrangements. Performs other duties as assigned. Must possess a high school diploma or equivalent. 5 years of legal secretarial experience is required, preferably in a law firm environment. Litigation/Corporate experience is required. Must be able to handle many priorities at one time and possess excellent customer service and communication skills. A high level of proficiency with Microsoft Outlook, Excel and Word required. Experience with DTE, iManage, Elite, Adobe and Interwoven preferred. Dictation experience required. Flexibility to work overtime required.
Apply
Thank You for Your Application
Your profile is created. Your email is your user name.
Please configure your password for future used.