Job Details
Attorney in Villanova, PA
Villanova University | Villanova, PA, United States
Industry: Legal | Type: Full-Time
Posted Date: May 17, 2023
Experience: 15 Years
Qualifications: The candidate should have J.D. Degree from an accredited law school and an excellent academic background. Must be licensed to practice in Pennsylvania or admitted to the Bar of any U.S. state or the District of Columbia with eligibility for a Pennsylvania Limited In-House Corporate Counsel License. Must have 15 years of legal experience in roles of increasing responsibility, including experience in a leadership role, preferably in an academic or healthcare environment, or in a law firm representing higher education organizations. Knowledge of the major areas of law and issues affecting nonprofit higher education organizations, including commercial contracts, corporate transactions, tax, construction and real estate law, zoning issues, licensing, compliance (ADA, VAWA, FERPA, Title IX, GLBA, HEOA, and Clery Act), governance, litigation management, privacy and data protection, intellectual property, employment law, environmental law, insurance law, faculty appointments and tenure, sponsored research, gift planning and athletics is required.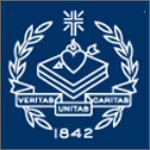 Job Description:
Vice President and General Counsel
The candidate will be in charge of all University legal affairs, with overall responsibility for the vision and leadership of the University s legal strategy. Reporting to the President, as a valued member of the senior leadership team, will provide legal advice and counsel to the President, Board of Trustees, and other members of the University community on a broad range of legal matters affecting the University. Oversees an office of three attorneys. Provides an excellent opportunity to serve as a trusted advisor on the senior leadership team of one of the most prominent universities in the country. Further develop and implement the vision for legal services in conjunction with the President and senior leadership, sharing best practices and recommendations for how to best execute legal services at firm's with an eye towards firm's mission, institutional risk and ongoing support for academic initiatives and programs. Attend all meetings of the University s Board of Trustees, report to the Board on legal matters and advise the Board with respect to University governance matters. Serve as a strategic thought partner to the President, Board of Trustees and senior leadership on institutional objectives and priorities. Anticipate issues and risk, sharing pertinent information with the President and senior leadership, as well as other relevant parties, including the Audit Committee of the Board of Trustees. Keep abreast of compliance/regulatory related changes and educate University constituents. Provide general legal services and day to day advice to principal officers of administration and supervise others in the Office of the Vice President and General Counsel. Draft and review contracts such as purchase, sales or services agreements, licenses, settlement agreements, releases, sponsored research agreements, construction contracts, and leases. Participate in judicial and administrative processes through appearances before the U.S. Office for Civil Rights, the Pennsylvania Human Relations Commission, the NCAA and the like and attendant preparation of briefs, position papers and pleadings. Serve on the University Senate and on University committees such as the Rules & Review Committee, Professional Sports Career Counseling Panel, search committees and Vice President s Council. Advise with respect to internal dispute resolution and judicial proceedings such as student disciplinary matters and faculty grievance, suspension or termination matters. Perform such other duties as the President may, from time to time, assign. Direct, supervise, coordinate and review the activities of subordinate legal and support staff; issue office policy, procedures, and guidelines; mentor legal staff. Establish the basic legal and administrative framework within which day-to-day counseling and other legal activities are carried out. Engage and supervise such outside counsel as is needed to adequately provide for the University s legal affairs. Work, communicate and collaborate effectively with members of University senior leadership, Board of Trustees and others across firm's. Develop a strong network of relationships inside and outside firm's to support the objectives of the legal function and the mission and business of firm's. Establish and maintain relationship with counsel for other higher educational institutions to discuss and stay abreast of areas of common concern and new developments.
Apply
Thank You for Your Application
Your profile is created. Your email is your user name.
Please configure your password for future used.