Job Details
Legal Staff Paralegal in New York City, NY
White & Case LLP | New York City, NY, United States
Industry: Legal | Type: Full-Time
Posted Date: Mar 07, 2023
Practice Areas: Finance - Banking, Finance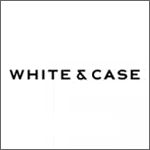 Job Description:
Legal Assistant - Debt Finance
The candidate will coordinate of lien search projects and analysis of results. Review of relevant security or pledge agreements or aircraft mortgages or leases. Provide guidance and assistance with respect to Uniform Commercial Code (UCC) filings and searches and corporate document retrievals to all relevant practice areas in the Firm worldwide. Preparation of UCC Financing Statements, Amendments, Assignments, Continuations and Terminations. Review and audit UCC filings to ensure compliance with jurisdictional requirements. Coordination of UCC filing projects. Compile and review UCC filing acknowledgments. Ensure proper entry of UCC filing data into Firm s UCC Tool database. Follow up with relevant parties regarding UCC expiration notifications. Provide training on UCC filing preparation, lien search ordering and use of UCC Tool database. Assist with UCC seminar presentations. Manage workflow to ensure deadlines are met. Four year college degree with a minimum G.P.A. of 3.5 is required.
Apply
Thank You for Your Application
Your profile is created. Your email is your user name.
Please configure your password for future used.