Job Details
Legal Staff Legal Secretary in Philadelphia, PA
Flaster Greenberg PC | Philadelphia, PA, United States
Industry: Legal | Type: Full-Time
Posted Date: Feb 27, 2023
Experience: 2-3 Years
Practice Areas: Intellectual Property, Intellectual Property - Patent, Intellectual Property - Patent General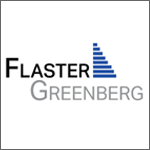 Job Description:
IP Administrative Assistant (Patent)
The candidate will draft correspondence, memos, letters, etc. for respective IP attorneys and/or paralegals. Manage attorneys' and client dockets. Interface directly with clients, including reporting and filing documents on behalf of clients. Prepare and file US patent applications, office action responses, and other documents with USPTO (the United States Patent and Trademark Office). Perform time entry, process check requests, expense reports, and reimbursements, make travel arrangements, coordinate meetings, and maintain attorney calendars. Review, docket, and route mail and correspondences accordingly in docketing management software (Foundation IP). Perform special tasks as needed which may include learning new functions on the computer or IP-specific applications. Should have 2-3 years of related experience and working knowledge of basic patent filing practices before the USPTO. Working knowledge of Microsoft Office applications (Outlook and Word), Document Management systems, Computerized Timekeeping, and Adobe Acrobat. Other skills required are a strong attention to detail; the ability to efficiently manage multiple priorities and meet deadlines in a timely manner; excellent communication and interpersonal skills which may include strong computer experience and experience with the docketing systems (familiarity with Foundation IP is a plus).
Apply
Thank You for Your Application
Your profile is created. Your email is your user name.
Please configure your password for future used.