Job Details
Legal Staff Legal Secretary in Los Angeles, CA
Withers | Los Angeles, CA, United States
Industry: Legal | Type: Full-Time
Posted Date: Dec 03, 2023
Experience: 3 Years
Practice Areas: Tax, Trusts and Estates, Litigation, Tax - General
Qualifications: Qualifications: High School diploma required, Bachelor s Degree preferred. 3+ years as a floater secretary or administrative assistant in a law firm, with experience in supporting the trust and estate legal practice. Extremely detail oriented. Strong communication skills: the ability to express self effectively, both orally and in writing including excellent spelling, grammar, punctuation, form and style. Ability to compose correspondence as needed. Substantial experience with transcribing dictation. Must possess strong technical skills, with solid knowledge of Microsoft Word, Outlook, as well as programs such as FileSite/iManage and Elite. Familiarity with legal terminology pertinent to the trust and estate area of law. Ability to prioritize and multitask effectively. Interpersonal skills: the ability to establish effective working relationships with colleagues and clients. Ability to work both as a team as well as independently. Knowledge of library operations and records storage procedures for retrieving materials and files.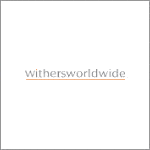 Job Description:
Floater Legal Secretary (Private Client and Tax)
Duties: Drafts letters and trust and estate related documents; collects and analyzes information; prepares charts, graphs, and other visuals. Frequent communications with clients on behalf of attorneys. Effectively transcribes dictation for written communication and documents Maintains attorneys calendars by scheduling conferences, teleconferences, and travel. Communicates and obtains information from/for internal and external clients. Manages administrative matters and details for attorneys. Maintains and updates attorney mailing lists for clients. Maintains confidentiality of client and firm matters. Coordinates monthly billing process between accounting and assigned partner(s). This includes preparation of draft and final client invoices and transmittal of same. Supports the New Client Intake process which includes the conflicts check, matter details and Engagement Letter preparation. Supports attorneys, fee-earners and clients by reading, researching, reviewing, verifying, and routing correspondence, reports and legal documents. Schedules meetings with internal and external participants, and arranges conference rooms. Prepares Chrome River reimbursement reports for assigned fee-earners. Maintains hard copy and electronic filing system (FileSite/iManage). Assists with providing coverage to reception as scheduled by the Office Manager. Operates office equipment including photocopy machine and scanner when needed. Inputs attorney time into timekeeping software. Performs other job related duties as assigned.
Apply
Thank You for Your Application
Your profile is created. Your email is your user name.
Please configure your password for future used.