Job Details
Attorney in Parsippany, NJ
Ferring Pharmaceuticals Inc. | Parsippany, NJ, United States
Industry: Legal | Type: Full-Time
Posted Date: Sep 11, 2021
Experience: 10 Years
Qualifications: The candidate should have a Juris Doctor degree from an accredited law school, admission to and current good standing with the bar of at least one state or the District of Columbia, and 10+ years of experience practicing law, preferably a substantial number of years in-house pharmaceutical company. Must have experience in drafting various types of contracts and agreements utilized in the pharmaceutical industry (e.g., Master Services Agreements, Consulting Agreements, Confidential Disclosure Agreements). Must have strong knowledge of FDA regulatory law with particular emphasis on the review and approval of advertising and promotional, sales training, public affairs, and related materials. Preferably have knowledge and experience with privacy laws. Background in general corporate and transactional work in the pharmaceutical industry is required. Knowledgeable with current Federal and State compliance requirements impacting the pharmaceutical and medical device industries.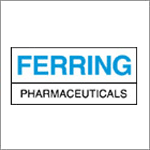 Job Description:
Senior Director, Associate General Counsel, Commercial
The candidate will ensure the success of commercial objectives for Commercial Business Units and US Procurement. Provide strategic commercial legal advice for multiple Business Units on all advertising and promotional, sales training, public affairs, and social media related to any Ferring products. Ensure business objectives are achieved while aligned to and complying with relevant legislative and regulatory requirements. Partner with the head of US Procurement to achieve procurement business goals and compliance with policies. Proactively identify, counsel, and communicate potential legal issues to mitigate risk. Ensure key areas of law and contract execution affecting commercial sales and marketing are incorporated into the training (in-person, web ex, LMS) as needed for new hires and existing employees including the Federal Anti-Kickback statute and associate regulatory safe harbors, False Claims Act, state fraud and abuse laws, antitrust, anti-counterfeiting, reprocessing, warranties, HIPPA, and other privacy laws. Provide a strategic review of annual Brand Plans to ensure continued compliance. Lead the implementation and oversight for a legal model for Global Contracts Outsourcing. Look for continuous expansion and leverage of the program. Through education and close collaboration with the Sales Training Department, provide legal guidance on sales activities and messaging that must be adhered to within our highly regulated industry. Provide guidelines to trainers that fall within legal parameters and are aligned to business expectations and objectives.
Apply
Thank You for Your Application
Your profile is created. Your email is your user name.
Please configure your password for future used.