Job Details
Litigation - Personal Injury Attorney in Philadelphia, PA
Messa & Associates, PC | Philadelphia, PA, United States
Industry: Legal | Type: Full-Time
Posted Date: Aug 23, 2023
Experience: 3-5 Years
Practice Areas: Litigation, Litigation – Personal Injury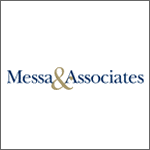 Job Description:
Attorney
Candidate must be admitted to the Pennsylvania Bar with 3-5 years' experience in the personal injury areas of law. Trial experience is a plus. Should be comfortable in handling their own case load with the supervision of a managing partner. Knowledge of Microsoft Office required. Familiarity with case management software is also a plus.
Apply
Thank You for Your Application
Your profile is created. Your email is your user name.
Please configure your password for future used.