Job Details
Legal Staff Paralegal in Chicago, IL (Remote)
Reveal Data | Chicago, IL, United States
Industry: Legal | Type: Full-Time
Posted Date: Mar 07, 2023
Experience: 5 Years
Qualifications: The candidate should have a Bachelor s in technology (computer science, IT, etc.) or legal field (Paralegal, JD). Reveal, Brainspace, ACEDS or other eDiscovery certification(s). Should have 5+ years experience in account management or consulting; preferred within eDiscovery or data forensics vertical. Prior experience in collaborating with and building strong relationships with clients. Excellent organization and time management skills to handle multiple, competing demands. Project Management experience and / or PMP certification is a plus. Driven, collaborative individual who is a team player. Ability to build and cultivate strong customer relationships. Problem solver with strong attention to detail. Ability to quickly learn and understand technology. Proven track-record in Sales, Customer Success, or Support in the Legal Excellent written and oral communication skills to manage expectations and/or eDiscovery industry.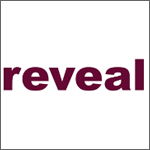 Job Description:
Customer Success Manager
The candidate will work closely with clients to ensure successful onboarding onto the Reveal platform. Ability to multi-task and proactively manage the needs of multiple accounts. Communicate effectively with all levels of a customer s management team; instilling a sense of confidence in ability to resolve application issues. Understand customer health and proactively mitigate renewal risk. Manage and drive customer escalations to completion. Hold Quarterly Business Reviews with customers to discuss the relationship and gauge satisfaction. Identify upsell opportunities to add revenue and employ strategies to drive additional product usage. Track and report usage metrics and identify trends, risks, and opportunities. Provide feature walk-throughs for the latest product releases. Collaborate with internal teams to address customer challenges. Establish and provide eDiscovery strategies and best practices using the Reveal platform. Serve as the voice of the customer internally to influence the product roadmap and to ensure features meet customer needs.
Apply
Thank You for Your Application
Your profile is created. Your email is your user name.
Please configure your password for future used.