Job Details
Legal Staff Paralegal in Lexington, KY
Valvoline Instant Oil Change Inc | Lexington, KY, United States
Industry: Legal | Type: Full-Time
Posted Date: Mar 17, 2023
Experience: 6 Years
Practice Areas: Corporate, Intellectual Property, Corporate - General, Intellectual Property - General
Qualifications: The candidate should have a Bachelor s degree preferred; a paralegal degree or certification and 6 years of experience in a law firm or corporate setting. Working expertise with IP. Working expertise with corporate law. Experience with, or willingness to learn how to use, electronic board portal (Diligent) and SEC reporting software (Workiva). Ability to thrive in a high-energy, fast-paced environment. Must be a decisive team player/advocate with strong initiative, a driven work ethic, a high personal standard of accountability and the ability to have fun while working.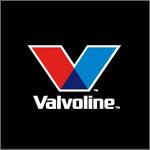 Job Description:
Senior Paralegal (Intellectual Property and Corporate Governance)
The candidate will be managing all aspects of Valvoline s IP Portfolio (trademarks, patents, copyrights, domains), including applications, prosecution, maintenance and renewals, as well as enforcement of rights. Working directly with the management of the Valvoline business on IP-related matters. Drafting and negotiating IP and marketing agreements, including license agreements, joint development agreements, collaboration agreements, research agreements, sponsorship agreements and NDAs. Reviewing marketing material to ensure the appropriate use of IP assets and compliance with applicable laws. Supporting online enforcement strategy and working closely with online brand protection vendors. Supporting all corporate governance processes, including entity management and organizing and maintaining corporate records and filings. Assisting with NYSE and SEC filings, including current reports, periodic reports, proxy statements, and Section 16 filings and other regulatory filings. Assisting with the preparation of materials for the Board of Directors, committee and annual shareholder meetings.
Apply
Thank You for Your Application
Your profile is created. Your email is your user name.
Please configure your password for future used.