Job Details
Tax - General Attorney / Tax - M&A and Transactions Attorney / Tax - State & Local Attorney / Trusts and Estates Attorney in Florham Park, NJ
Wilson Elser Moskowitz Edelman & Dicker, LLP | Florham Park, NJ, United States
Industry: Legal | Type: Full-Time
Posted Date: Jan 07, 2021
Experience: 2-4 Years
Practice Areas: Tax, Trusts and Estates, Tax - M&A and Transactions, Tax - State & Local, Tax - General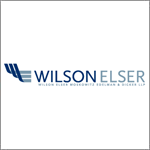 Job Description:
Taxation Associate Attorney
The candidate will work for the growing Tax Planning & Controversies practice group. Relate to clients. Implement matters with minimum supervision. Research and prepare memoranda on complicated and tax matters. Ability to advocate tax positions orally and in writing. Develop and implement estate planning techniques. Must have JD from a law school; LL.M. in Taxation preferred. Must be admitted to practice in New York and/or New Jersey. 2-4 years of experience is required. should have primary experience in income tax (partnership taxation and corporate taxation) and gift and estate tax. Must have experience in the following is helpful but not essential: taxation with respect to mergers and acquisitions, state and local taxation and taxation for US inbound and outbound individuals and transactions, estate planning and administration of trusts and estates. Excellent research, writing and communications skills are required.
Apply
Thank You for Your Application
Your profile is created. Your email is your user name.
Please configure your password for future used.