Job Details
Legal Staff Legal Secretary in Chicago, IL
Neal, Gerber & Eisenberg LLP. | Chicago, IL, United States
Industry: Legal | Type: Full-Time
Posted Date: Feb 03, 2023
Experience: 5 Years
Practice Areas: Intellectual Property, Intellectual Property - General
Qualifications: QUALIFICATIONS: Must have a high school diploma or General Education Development (GED) credential. Should have 5 years of previous legal secretarial experience, preferably in Intellectual Property. Transcription experience (machine). Knowledge of document management system preferred.Proficiency with PC operating systems and office support software, including MS Office products. Typing speed of 65+ and transcription experience. Communicates with courtesy and tact, follow instructions, and works with a diverse group of attorneys, secretaries, and staff. Detail-oriented with strong organizational and interpersonal skills; strong prioritizing skills. Works well within a team; willing to work with other secretaries/attorneys/paralegals in the group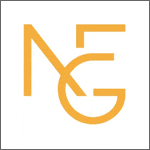 Job Description:
Intellectual Property Legal Secretary
RESPONSIBILITIES: Drafts and prepares various types of documents, including correspondence, pleadings, memoranda, and other such documents specific to the IP litigation practice area; proofreads documents for errors and correct errors. Maintain and organize attorneys' and paralegals' emails; meet monthly File Trail deadline. Read, sort, date, and circulate incoming mail; send outgoing mail via fax/FedEx/UPS/USPS/messenger service. Make travel arrangements for attorneys and paralegals; generate itinerary as requested. As directed, answer telephone and listen to/transcribe voicemails. Schedules/calendars appointments such as depositions, document productions, client meetings, trials court hearings and appearances; coordinate travel arrangements as necessary; reserve conference rooms and equipment, and send calendar invitations via Outlook; make arrangements for meals for internal and external functions; coordinate conference calls. Maintain, update, and organize files for attorneys, including all client and general files; conduct periodic review for file storage, closure, and destruction. File and organize electronic data using the document management system. Enter and close attorney time via TimeKM and adhere to internal and client deadlines. Follow the proper Conflict procedure, assist with opening/closing new clients and matters; draft, prepare, and send Engagement Letters, Conflict Waiver Letters, Audit Letters, and other applicable correspondence. Maintain attorneys' contacts via Outlook and Interaction. Prepare and submit expense reports using ChromeRiver, vendor invoices, and disbursement forms to Accounting; assign billing numbers to client charges. Prepare billing (proof billing sheets, review and edit bills, prepare bills for mailing or electronic submission); work with assigned Biller as needed. Communicate regularly with attorneys and paralegals, and provide status updates; be aware of deadlines. Conduct research via Internet and/or NGE Library. Remain current with firm and industry technology. Work within the practice group to cooperate and provide back-up to practice group team of secretaries. Enter own time correctly each week into ADP WorkforceNow. Complete required annual number of NGE University classes. Perform other duties as assigned by attorneys and paralegals within department/practice group and/or Support Services Manager. Work with administrative support resources (e.g., Legal Support, Receptionists, Office Services, Accounting, and IT). Format and clean documents. Scan/photocopy/print documents. Prepare envelopes/labels/forms. Prepare and file patent/trademark applications with the United States Patent and Trademark Office (USPTO). Prepare pleadings and pleading indexes. Trail prep, including research, managing and organizing necessary binders and documents needed for the case, and preparing witness binders and exhibits; Bates stamping. Prepare for Markman hearings for patent cases. Schedule messengers and other vendors for pick-up of documents for errands, such as filings with court, delivery of documents to counsel, and other types of errands.
Apply
Thank You for Your Application
Your profile is created. Your email is your user name.
Please configure your password for future used.