Job Details
Legal Staff Legal Secretary in San Diego, CA
Dinsmore & Shohl LLP. | San Diego, CA, United States
Industry: Legal | Type: Full-Time
Posted Date: Mar 04, 2023
Practice Areas: Intellectual Property - Litigation
Qualifications: Requirements

Excellent writing, grammar, proofreading skills, and meticulous attention to detail
Excellent word processing skills and intermediate-level use of Microsoft Office Suite, .pdf editing software, and related legal software, including electronic document management systems. iManage/FileSite and Anaqua a plus
Familiarity with basic online resources
Possess strong organizational and time management skills, and ability to multi-task
Proven success as a positive team player, as well as an independent worker
Ability to excel in a fast-paced environment
Solid work history including 3-5 years supporting multiple attorneys/paralegals
Experience in patent prosecution and transactional work
Experience with the U.S. Patent and Trademark Office, including PAIR and EFS
Overall knowledge and understanding of domestic and foreign procurement process for patents and trademarks
Ability to review and communicate docket to attorneys/paralegals, and effectively report to several professionals
Self-directed, highly motivated, organized, have an ability to maintain a large docket, and have advanced computer skills.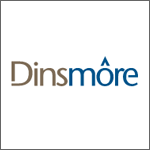 Apply
Thank You for Your Application
Your profile is created. Your email is your user name.
Please configure your password for future used.