Job Details
Legal Staff Legal Secretary in Springfield, IL
Illinois Attorney General's Office | Springfield, IL, United States
Industry: Legal | Type: Full-Time
Posted Date: Nov 25, 2020
Experience: 4 Years
Practice Areas: Corporate, Corporate - General
Qualifications: The candidate requires a high school diploma or GED, plus 4 years of professional secretarial experience; or completion of 2 years of secretarial or business college, plus 3 years secretarial experience. Requires a thorough knowledge of English, secretarial practices and procedures and office management techniques. Knowledge of composition, grammar, spelling, punctuation and word-processing applications required. Familiarity with database applications may be required.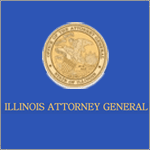 Job Description:
Executive Secretary
The candidate performs highly responsible and confidential administrative and secretarial duties which includes receiving, screening and routing correspondence. As secretary to a Division Chief, shall conduct special projects and studies by gathering data, coordinating, monitoring and completing assigned projects. Additionally he or she shall aid in the analysis and interpretation of date and prepare reports. Maintains schedules and makes travel arrangements. Performs confidential secretarial functions for the Division Chief and/or other professional staff, which consists of typing correspondence, legal documents, contracts, plans for departmental changes, program policy or procedural recommendations. May assist support staff by directing and coordination activities, assigning and reviewing work and providing guidance, direction and monitoring completion of performance objectives. Shall serve as resources to other office staff and provide guidance in resolving more complex or technical problems the Executive Secretary shall perform other duties as required.
Apply
Thank You for Your Application
Your profile is created. Your email is your user name.
Please configure your password for future used.