Job Details
Legal Staff Paralegal in Matawan, NJ
Fragomen. | Matawan, NJ, United States
Industry: Legal | Type: Full-Time
Posted Date: Oct 12, 2021
Experience: 1 Years
Practice Areas: Immigration
Qualifications: The candidate should have Bachelor s degree, associate s degree or Paralegal Certification. Must have experience using various computer systems, including Microsoft Excel, should have ability to multi-task in a fast-paced environment with competing demands. The ability to prioritize, meet deadlines and escalate case issues to supervisor is required. Must have excellent written and verbal communication skills.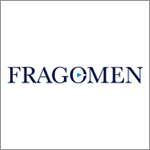 Job Description:
Business Immigration Analyst
The candidate will perform more substantive and client facing work than is typical for a Paralegal in a law firm setting including a range of case related duties, including drafting email correspondence, letters and documentation to clients, government agencies, and colleagues. Assist with drafting and filing applications and petitions with government agencies. Compile and summarize large quantities of data for clients, managers and reporting needs. Learn about the various types of immigration matters. Gather and maintain confidential client contact information in our proprietary case management system. Provide status updates to clients and senior level team members. Request, collect, and file documents in proper order. Be responsible for accurately updating our case management system with client data. Build knowledge of firm, immigration case types and client processes. Depend on others for instruction, guidance and direction. Meet assigned deadlines and communicate case progress/status/issues to supervisor. Demonstrate flexibility and initiative regarding assignments for self and team.
Apply
Thank You for Your Application
Your profile is created. Your email is your user name.
Please configure your password for future used.