Job Details
Legal Staff Paralegal in Riverside, CA
Inland Counties Legal Services | Riverside, CA, United States
Industry: Legal | Type: Full-Time
Posted Date: Dec 02, 2021
Experience: 1 Years
Practice Areas: Real Estate
Qualifications: Qualifications: Four-year college degree or Paralegal Certificate from an ABA accredited school. 1-year relevant legal experience. Knowledge of legal terminology and legal document management. Knowledge of principles and processes for providing customer and personal service. Effective oral and written communication skills. Accurate typing skills with the ability to type 60 WPM. Previous calendaring experience. Ability to be flexible to adapt and act quickly when urgent matters require it. Self-motivated, takes initiative, ability to learn quickly. Ability to read, write and communicate in English with Spanish being a plus.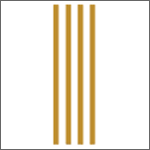 Job Description:
Housing Paralegal
Duties: Interview and counsel Clients. Provide limited service to clients, interfacing with outside counsel, internal clients, and customers. Work in conjunction with staff attorneys in cases that involve landlord-tenant law and other legal issues. Work effectively as part of a team that includes attorneys, support staff, volunteers, and students. Participate in clinics and other community outreach projects, and supporting the response to discovery demands, supporting with research. Assisting in the processing of new complaints and creating opening new matters in the case management.
Apply
Thank You for Your Application
Your profile is created. Your email is your user name.
Please configure your password for future used.