Job Details
Legal Staff Legal Secretary in West Palm Beach, FL
State Attorney for the 15th Judicial Circuit | West Palm Beach, FL, United States
Industry: Legal | Type: Full-Time
Posted Date: Mar 06, 2023
Salary: USD 20000 to 25000 Annually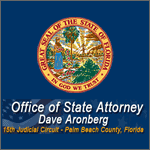 Job Description:
Legal Secretary
The candidate will work for Criminal Prosecution. Will be responsible for a wide variety of office duties including maintaining files, setting meetings, processing a high volume of mail, and addressing any attorney requests. Should preferably have a 4-year degree education. A Paralegal degree is a plus. Legal secretarial experience is preferred, some secretarial experience is required. Should possess knowledge of legal terminology and be able to communicate clearly both verbally and in writing. Must be able to prioritize, work under pressure and adapt to changing situations. Must be ready to work as part of a team and also be capable of independent judgment.

Note: This is an At-Will position.
Apply
Thank You for Your Application
Your profile is created. Your email is your user name.
Please configure your password for future used.