Job Details
Legal Staff Paralegal in Laredo, TX
IBC BANK | Laredo, TX, United States
Industry: Legal | Type: Full-Time
Posted Date: Nov 08, 2023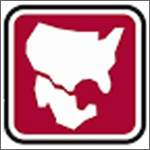 Job Description:
Foreign Operations Legal Assistant
The candidate will assists supervisor to identify and assist with internal corporate calls related to international deposit accounts. Assists sales staff with reports. Conducts searches to produce preliminary information needed for the opening of foreign business accounts. Reviews Depositors Agreements Exceptions Report to clear exceptions. Generates reports required by Management. Other duties as assigned. Able to process transactions accurately and efficiently. Proficient in computer skills and knowledgeable in Microsoft Office and its applications. Good written and oral communication skills in both English and Spanish. Careful attention to detail. High School Diploma or GED equivalent.
Apply
Thank You for Your Application
Your profile is created. Your email is your user name.
Please configure your password for future used.