Job Details
Legal Staff Legal Secretary in Providence, RI
City of Providence, RI, Human Resources | Providence, RI, United States
Industry: Legal | Type: Full-Time
Posted Date: Dec 06, 2023
Salary: USD 39529 to 42613 Annually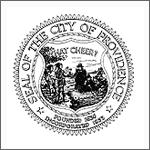 Job Description:
Assistant Legal Secretary - Housing Prosecution, Bilingual
The candidate under supervision of the Prosecution Coordinator, performs secretarial work related to the prosecution of violations of the following: (1) City and State Property Maintenance and Building Codes; (2) Lead Hazard Mitigation Act; and (3) Zoning Code.
Apply
Thank You for Your Application
Your profile is created. Your email is your user name.
Please configure your password for future used.