Job Details
Corporate - General Attorney / Corporate - M&A Attorney / Corporate - Securities and Capital Markets Attorney / Corporate - Venture Capital Attorney / Finance - Banking Attorney in Chicago, IL
Locke Lord LLP | Chicago, IL, United States
Industry: Legal | Type: Full-Time
Posted Date: Apr 20, 2021
Experience: 4-6 Years
Practice Areas: Corporate, Finance - Banking, Finance, Corporate - M&A, Corporate - Venture Capital, Corporate - Securities and Capital Markets, Corporate - General
Qualifications: The candidate should have ?4-6 years of private company mergers and acquisitions, venture capital, debt ?finance, securities law, and general corporate experience. Must be admitted to the Bar in Illinois or preparing to obtain such admission in 2021 through reciprocity with another state and have excellent academic credentials. Must have strong organization and matter management skills. Ability to work professionally and effectively with Clients, Partners, Associate and Support Staff is required. Should have exceptional project management skills.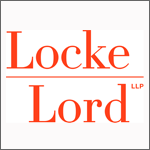 Job Description:
Corporate Associate
The candidate will draft transaction agreements and documents with efficiency and clarity. Will manage transaction closings and processes. Provide thorough factual and legal research and analysis. Competently and professionally communicate with clients and supervising attorneys. Complete tasks efficiently.
Apply
Thank You for Your Application
Your profile is created. Your email is your user name.
Please configure your password for future used.