Job Details
Health Care Attorney in Plainsboro, NJ
Novo Nordisk A/S. | Plainsboro, NJ, United States
Industry: Legal | Type: Full-Time
Posted Date: Oct 19, 2021
Experience: 4 Years
Practice Areas: Health Care
Qualifications: Qualifications: A JD degree is required with 4+ years relevant legal experience. Some in-house experience preferred. A State Bar admission required. Admission to New Jersey Bar (either plenary or under limited license to practice as in-house counsel) will be required. Experience within (or advising) the healthcare/pharmaceutical industry is required. Strong problem-solving skills - demonstrates and exercises creativity and initiative. Strong written and verbal communications skills - able to effectively collaborate and communicate with client groups, senior management and executives within the company. Ability to handle multiple projects simultaneously and independently.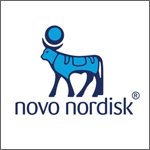 Job Description:
Senior Counsel
Duties: Provide legal support to key stakeholders by assessing federal and state fraud and abuse laws and regulations, promotional regulations, regulatory guidance, enforcement and litigation activity, commercial payer and government payer contracting laws, competitor actions, consumer fraud, antitrust laws, and industry guidance. Proactively identifies risks, opportunities and mitigating actions, and collaborates across legal and business functions to implement. Keeps informed of new laws, regulations, and industry trends affecting the company, and assists with development of policies and training as needed. Works closely with leadership from line of business in developing strategy and achieving objectives May draft, review and negotiate contracts and other legal documents as needed Upholds following approach to in-house counseling: Upholding and modeling ethical behavior and conduct at all times High levels of consistency in legal advice (actual and perceived by explaining differences to clients). Seek alignment up and across Legal, in advance of client meetings as much as reasonably possible. High levels of ownership, accountability and pride by lawyers with respect to their work. Actively seeking customer feedback on a continuous basis, actively listening and clarifying feedback, and acting in response as needed. Legal advice is clear as to the risk types, level, likelihood. Business-focused advice rather than abstract legal possibilities. Proactive, value-added legal role. Performs other duties as assigned by senior management.
Apply
Thank You for Your Application
Your profile is created. Your email is your user name.
Please configure your password for future used.